I don't usually comment on lolita clothing, but Candy Violet's Paris Patisserie Skirt in black somehow hurts my eyes. Don't get me wrong I like the design and the shape, but the color plan for the black one...the lime green, hot pink and the black stripes...just... my eyes just don't like it. I like the blue, but the black...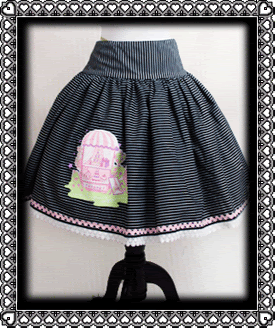 www.vivcore.com/mm5/merchant.mvc
There got it off my chest.
Last night, I saw the new CSI: Las Vegas . I debated with myself watching the new season. I was one of those fan that said 'no Grissom, no love', but I was bored last night and nothing was really on sooo....I don't know what to think about Dr. Langston. I don't like him, but then I do. The character just seems out of touch with the science. Laurence Fishburne is a good actor. I like him in the Matrix and 1995's version of Othello. He played the out of place professor very well. I don't know what to make of him, yet. I glad they are working Hodges more in to the story. He is my favorite character out of the whole CSI series.
For some reason, I found myself writing Joker fanfic this past month or so. I don't know why I'm doing it. I don't even like reading almost all fanfics. Odd. All well. I will keep writing it. I will not give up!